Just in time for the holiday season the trade paperback edition of our award-winning, bestselling
archaeology adventure novel
,
Secret of the Sands
is now on sale! The price has been reduced from $17.95 to
$14.95
! If you are a fellow bookaholic or know an avid reader in your circle of family & friends, especially ones who love a good mystery novel & are fascinated by ancient Egypt and the Great Sphinx of Giza we hope you'll add it to your list! It's also a great way to use those always fun to give & receive Amazon gift certificates :)
Here's the link: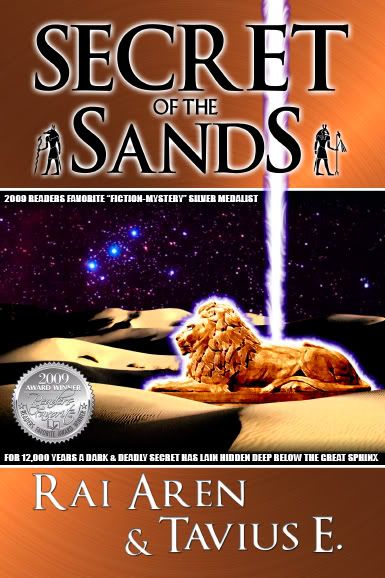 A Prophecy was Told…
An ancient prophecy, thousands of years old, told of the coming of the Chosen one, but she will be both loved and feared, and some will stop at nothing to defy everything she represents
A Secret Long Buried…
A secret power that once proved too deadly, was hidden away deep beneath the sands of Egypt, only to be revealed by its sworn guardians when the time came that the knowledge would be safe
A Deadly Riddle is Unlocked…

Two young archaeologists fatefully unearth unusual artifacts dating over 12,000 years old. The exhilarating find however, is wrong - very wrong. The artifacts shouldn't be there…they shouldn't even exist at all
A Power Unleashed…
Now after remaining dormant for 12,000 years, the secret has been uncovered, and its true purpose suspected. What will be the greatest discovery in human history will either change us forever or destroy us for trying…
SECRET OF THE SANDS
also makes a great stocking stuffer & provides hours of entertainment!
The brand new second edition on Amazon kindle is also on sale now for the
low price
of only
$2.99
:
Dive into an ancient mystery & go on an adventure in the sands of Egypt…
Happy Holidays to you & yours! May all your holiday dreams come true... :)
Rai Aren, co-author of Secret of the Sands

For 12,000 years a dark and deadly secret has been hidden deep below the Great Sphinx of Giza. In present day Egypt, a frightening, yet awe-inspiring story unravels as archaeologists race against time to decipher an ancient truth…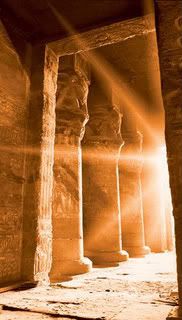 "A deep probing mystery riddled with prophecy and danger, Secret of the Sands uses Egypt and her mythology as a backdrop to delve into the meanings of life and religion." -
McNally Robinson
"Rai Aren and Tavius E. have crafted a fast-paced, exciting novel overflowing with mystery and intrigue. The tension is constant. The characters fully developed. And the plot gripping. Ancient history and present day relevance are so expertly intertwined, that you might forget you are reading a work of fiction." --
Thomas Phillips, author of The Molech Prophecy