Hey peeps,
I don't usually review short stories, but this one was irresistable! It's called
A Bite Out of Time
, by a very cool author,
Gary Val Tenuta
, who wrote
The Ezekiel Code
. Here's my review:
5-stars: A lively short with a superb twist!
This is a fun, sexy, entertaining short story brimming with danger as the main character enters the night-time predatory world of vampires and experiences the high cost of the vampire life - the years that go on and the loneliness and isolation that ensues.
My favorite aspect of the story is the limousine service. I don't want to say too much and give away the story, but what a cool, slick concept it is. It really got me thinking if such a thing existed, what if anything, would I want to do with it? Does fate exist? Are certain outcomes inescapable? I love stories that have a powerful hook like that, that get you looking inwards, imagining possibilities for your own life. Clever storytelling!
At the end of the story is an introduction to the author's novel
The Ezekiel Code
- which is truly an unforgettable read. I loved it.
For a mere $0.99,
A Bite Out of Time
provides you with more than a bite of great entertainment. I'd read a longer version of it in a heartbeat.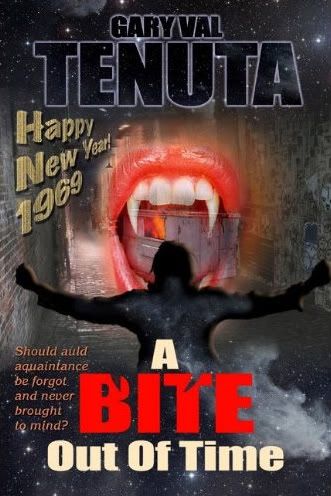 Happy reading always!
Rai Aren, co-author of the award-winning mystery novel SECRET OF THE SANDS